About Us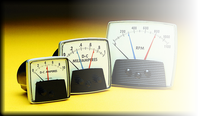 Help

Click above to goto selection




Our Products Warranty

LFE api warrants equipment of its manufacture against defects in material and workmanship for a period of one year from date of shipment. LFE api's obligation under this warranty is expressly limited to the repairing or replacing at its factory, or at any authorized repair station equipment returned, provided that (a) LFE api is promptly notified in writing by the buyer upon his discovery of a defect, (b) upon receipt of written authorization from LFE api said defective equipment is returned as directed, with transportation on charges prepaid by the buyer, and (c) LFE api' examination of such equipment disclosed to its satisfaction that the defect exists and was not caused by negligence, misuse, improper installation, accident or unauthorized repair or alteration by the Customer.


This warranty does not cover mechanical parts failing from normal usage nor does it cover limited life components which deteriorate with age.

THIS WARRANTY IS IN LIEU OF ALL OTHER WARRANTIES, EXPRESSED OR IMPLIED, INCLUDING THE IMPLIED WARRANTY OR FITNESS FOR A PARTICULAR PURPOSE WHETHER TO THE ORIGINAL PURCHASER OR TO ANY OTHER PERSON. LFE api SHALL NOT BE LIABLE FOR CONSEQUENTIAL DAMAGES OF ANY KIND.


The aforementioned provisions do not extend the original warranty period of any article which has been either repaired or replaced by LFE api.

LFE api shall not be bound by terms, conditions, representations or warranties, express or implied, which are not stated herein.